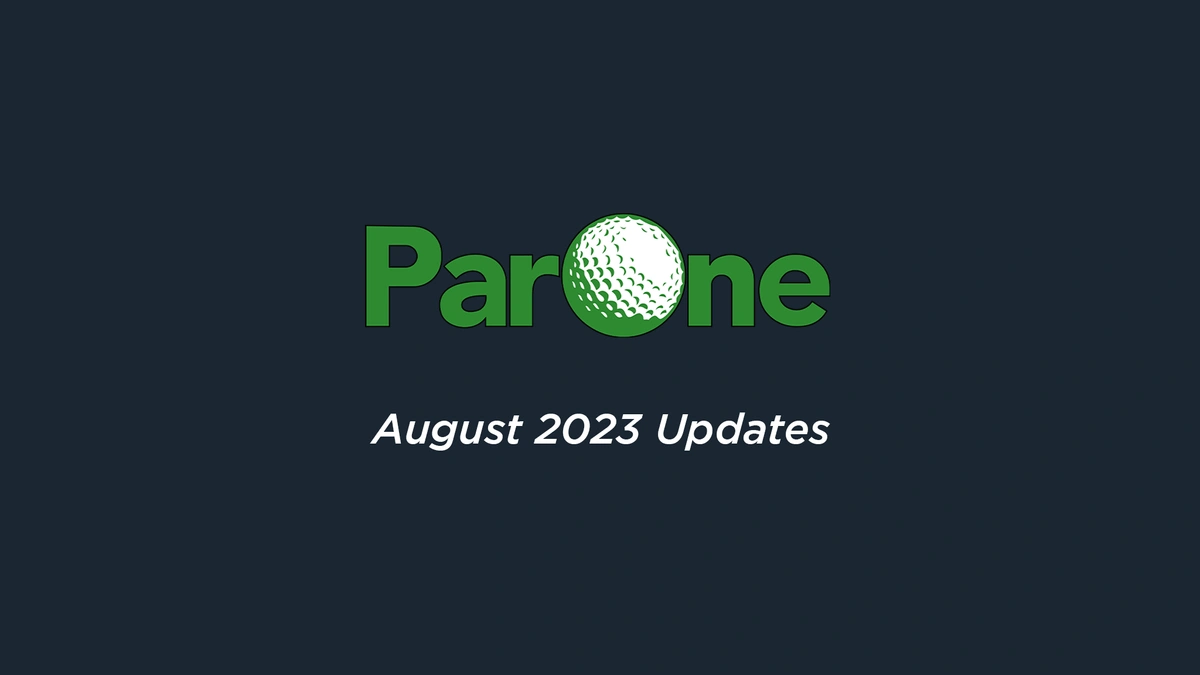 Welcome to the latest update from ParOne, the golf industry's favorite video platform! August 2023 has been an exciting month for us as we continue to expand and improve our services. This month, we focused on enhancing our backend processes to ensure seamless media ingestion.
Unified Video Import & Feedback
At ParOne, we're always looking for ways to improve the user experience on our video platform. With more users uploading more videos, we realized our old video import process just wasn't cutting it anymore. So we did a major overhaul focused on two things: faster performance and easier expansion. We consolidated all our video import processes into one unified system. Now no matter where your video is coming from - whether it's Frame.io, YouTube, or a direct upload - it flows through the same streamlined process.
This means a few great things for you as a user. First, your videos now import faster than ever before. No more waiting around while that long upload queues up. Second, we've improved the feedback you get during the import process. You'll see notifications tracking each video through three key stages: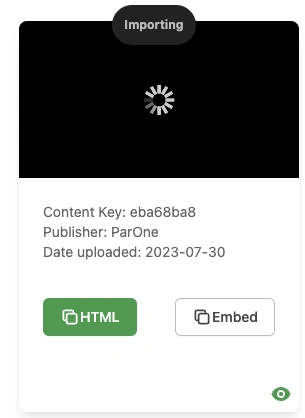 1. Importing: This is where we pull the video into ParOne from wherever it's coming from.
2. Converting: Next we optimize and transcode each video file. This is where we create thumbnails too.
3. Transcribing: The final stage runs the video through our AI transcription tool, generating captions. This improves accessibility and viewer engagement.
Templates
Managing all the settings for your videos just got a whole lot easier.We've overhauled our templates so you can customize your content more precisely. Templates used to bundle everything together - availability, metadata, the works. Now we've split them up into separate templates for:

- Content Info - Video titles, descriptions, tags
- Availability - When and where videos are published
- Call-to-Actions - End screens, cards, overlays
This modular approach makes templates way more flexible. For example, you can:
- Use one metadata template across all your videos to brand them consistently.
- Set up different release schedules. Drop an availability template on interviews to publish them each week.
- Quickly add end screen templates to promote products.
Applying templates is simple - just select the one you want from the dropdown menu in each section. With a couple clicks, your structured content and settings are applied.

The modular templates make it a breeze to reuse your custom settings. For example, you can easily coordinate a set of video releases using an availability template. Just create a schedule template and drop it on each interview. Now your videos will publish automatically on the dates you picked. Promoting products or memberships across videos is also simple. Set up a call-to-action template, then apply that template to each video with a single click.